After a period of silence we are back again with our yearly selection of must-see exhibitions in The Netherlands 2020. Since we are pretty early this time, we also add a bit of 2019 still.
This list contains exhibitions, which we would love to visit once they are on. Once we have been to an exhibition, we commonly post some visuals on our Instagram page, so just check that out as well.
Throughout the year we will add more exhibitions to this list. So please come back to see what is new.
Also, if you have any recommendations, please share in the comments or send us an email. We love to hear from you.
NIKI DE SAINT PHALLE – BY THE SEA
5 October 2019 – 1 March 2020 – Museum Beelden Aan Zee
MONET – GARDEN PAINTINGS
12 October 2019 to 2 February 2020 – Gemeentemuseum Den Haag, The Hague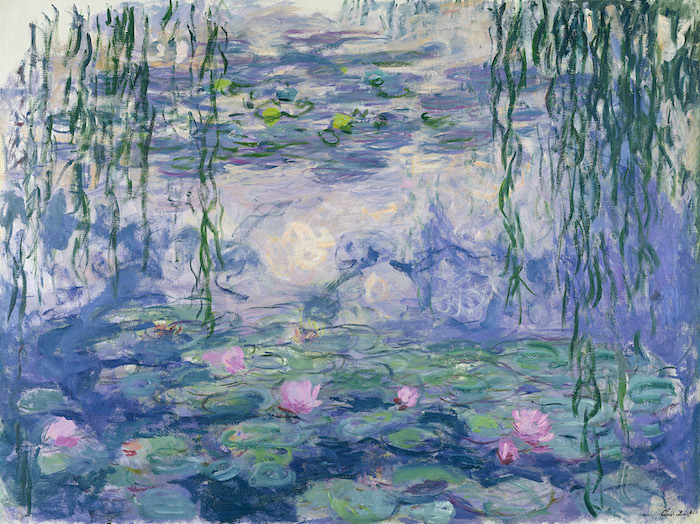 Our experiences with seeing Monet's waterlilies often leave us speechless. So far these experiences were abroad, both in Paris' Orangerie and in Naoshima, Japan. Soon we can admire Monet's work in our own little country though.
The paintings often referred to as the Garden Painting were made by Monet in the period 1900 -1926, while he lived a very secluded life in Giverny, France. Many thought his new style had to do with failing eyesight. In reality Monet was 'just' experimenting and exploring his artistic barriers, with mesmerizing results.
Monet – The Garden Paintings will be the first-ever Dutch exhibition of this part of Monet's work and besides lilies the Gemeentemuseum's own Wisteria will also be shown.
TIP: Online tickets for this exhibition are available as from 1 October 2019.
HAUTE PHOTOGRAPHIE
6 – 9 February 2020 – Next to Nederlands Fotomuseum
Tell Me Your Story
8 February 2020 – 17 May 2020 – Kunsthal Kade, Amersfoort
For the first time in Europe: 100 years of storytelling in Afro-American art.
ANTONY GORMLEY – RETROSPECTIVE
21 May 2020 – 25 October 2020 – Museum Voorlinden, Wassenaar
FRIDAY KAHLO – VIVA LA FRIDA!
11 October 2020 to 28 March 2021 – Drents Museum, Assen
After having missed the Frida Kahlo exhibition in London in 2018, we are super-excited to hear about the Frida Kahlo exhibition in the Drents Museum. With among others painting and drawings from the Museum Dolores Olmedo and personal objects, like clothing and jewellery, from the Frida Kahlo Museum (previously Casa Azul) we believe this exhibition must be as exciting as the one we missed in London.
TIP: With an average two-hour train ride from Amsterdam, Assen is not that closeby for those coming from the western part of the country. We recommend combining your visit with a day in Groningen or Leeuwarden. It will make a great (art) weekend away.
TIP: Ticket sales start from February 2020. Tickets are expected to sell quickly for popular dates. We therefore recommend you to buy your ticket well in advance.
BOB ROSS – HAPPY PAINTING
Autumn 2020 – Museum MORE in Gorssel