About Art Weekenders
Hi! We are Pal and Lydian, The Art Weekenders. We are a wanderlust couple with a Swedish/Hungarian (Pal) and Dutch (Lydian) background living just outside Amsterdam, The Netherlands, with a passion for travel, art and culture.
Why Art Weekenders?
As travellers and art lovers we like to combine our travels with our passions for art, photography, design and architecture. We do however experience, that it is not always that easy to find the right spots to visit and explore. This can be because of limited, overwhelming, unclear or not up to date information, or just simply because tastes vary enormously. On top of that, we are of the opinion that there is often so much more to see than 'just' the regular tourist spots. Usually there are plenty of sights and events around that can be as interesting as the well-known attractions, but which are often overlooked. Based on the above we started the website Art Weekenders back in 2013.
With Art Weekenders we like to inspire you for your next holidays or weekend away by giving you tips and advice on what to do and where to go. Our articles mostly have an emphasis on cultural (weekend) activities in The Netherlands and Europe. Occasionally we cover destinations outside Europe too. We aim to not only share the well-known tourist spots with you, but also introduce you to those lesser-known.
To get the most out of your cultural stay, we will once in a while also provide you with other travel information and tips. Think of how to travel in and to a city, art and design shops we came across during our travels, or recommendations on where to stay or what to do at night after a day of cultural stimulation.
In 2018 Art Weekenders has been selected as the winner of the Avis Travellers' Best Cultural Nomad Award by Leading Culture Destinations.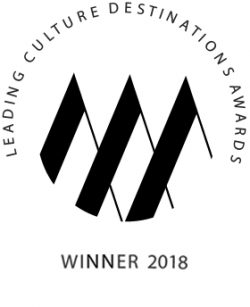 Stay On Top
Looking for inspiration for your next getaway? Keep an eye out for new blog posts, subscribe to our newsletter or simply start browsing our website. We regularly add new cities and feature new stories about culture and art in the widest sense you can think of, be it the exhibition of a great master or a new street art tour that we feel you just have to know of.
You can also get in contact with us by simply leaving a comment on this website, on social media or by sending us an email at wkndr at artweekenders dot com.