Is the Paris' Museum Pass Worth Your Money?
One way to save yourself some money and the hassle of buying separate entrance tickets to museums in Paris is the Paris Museum Pass. The multi-day ticket is valid for 2, 3 or 4 consecutive days and costs 42, 56 or 69 Euros respectively. The big question is whether or not the pass is actually worth your Euros. Let's have a look.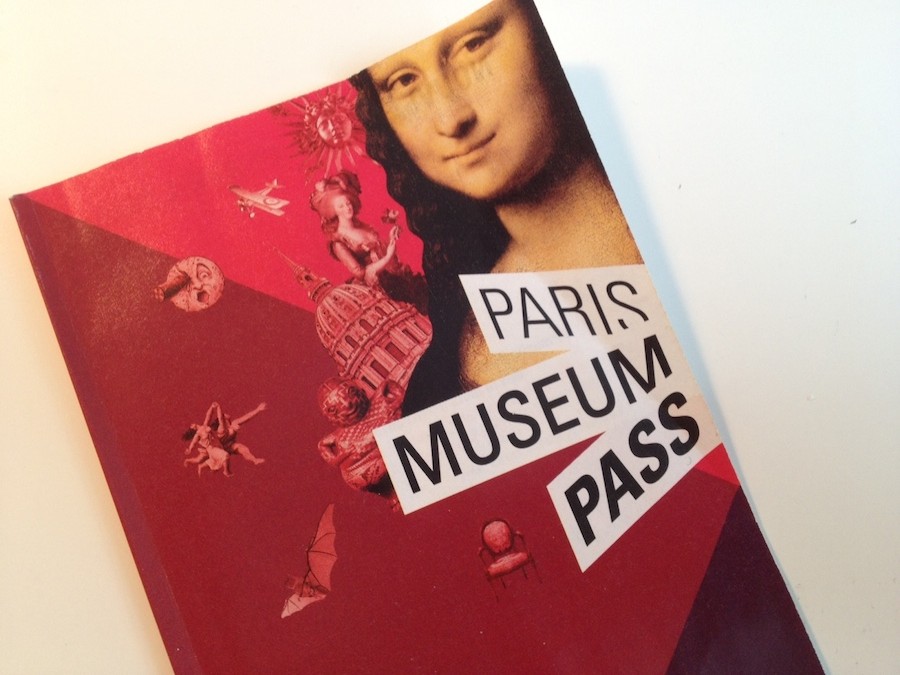 Our Evaluation
At a first glance 42 Euros for a 2 day pass might look expensive. Yet, knowing that the entrance fee for the most popular museums is ranging between 10 and 14 Euros per museum (as per the spring of 2015), it only takes a quick calculation to realise that as from 3 to 4 museum visits the purchase of your Museum Pass already paid itself off in case of a 2 days pass. In total there are some 60 institutions – think of the Louvre, the Centre Pompidou and the Versailles – in and around Paris where you can use the pass and another major venue, the Picasso Museum, is being added in April 2015.
 Not Just Museums
What's good to know is that, despite its name, the Museum Pass is not only valid in museums, it's also valid for some of Paris' monuments, like the Notre Dame, the Arc de Triomphe and some more. However, please note: the Eiffel Tower is not included.
[accordion id="my-accordion"] [accordion_item title="Click here for all museums & sights where the Paris Museum Pass is valid" parent_id="my-accordion"]
Arc de Triomphe
Musée de l'Armée – Tombeau de Napoléon 1er
Centre Pompidou – Musée national d'art moderne
Musée national des Arts asiatiques – Guimet
Musée des Arts décoratifs
Espaces Mode et Textile
Espaces Publicité
Musée Nissim de Camondo
Musée des Arts et Métiers
Musée du quai Branly
Chapelle expiatoire
La Cinémathèque française – Musée du Cinéma
Cité des Sciences et de l'Industrie – universcience
Conciergerie
Musée national Eugène Delacroix
Visite publique des Égouts de Paris
Musée de l'Institut du Monde arabe
Musée d'art et d'histoire du Judaïsme
Musée du Louvre
Musée national de la Marine
Cité de l'Architecture et du Patrimoine – Musée des Monuments français
Musée Gustave Moreau
Musée de Cluny – Musée national du Moyen Âge
Philarmonie de Paris – Musée de la musique
Crypte archéologique du Parvis Notre-Dame
Tours de Notre-Dame
Musée national de l'Orangerie
Musée d'Orsay
Panthéon
Musée des Plans-reliefs
Musée Rodin
Sainte-Chapelle
Musée de l'Air et de l'Espace
Musée d'Archéologie nationale et  Domaine national de Saint-Germain-en-Laye
Sèvres, Cité de la céramique – Musée national de la céramique
Abbaye royale de Chaalis
Château de Champs-sur-Marne
Musées et domaine nationaux du Palais impérial de Compiègne
Musée Condé – Château de Chantilly
Musée départemental Maurice Denis
Château de Fontainebleau
Château de Maisons-Laffitte
Musée national des Châteaux de Malmaison et Bois-Préau
Château de Pierrefonds
Musée national de Port-Royal des Champs
Château de Rambouillet, Laiterie de la Reine et Chaumière aux Coquillages
Musée national de la Renaissance – Château d'Ecouen
Maison d'Auguste Rodin à Meudon
Basilique cathédrale de Saint-Denis
Villa Savoye
Musée national des Châteaux de Versailles et de Trianon
Château de Vincennes [/accordion_item]
There are some other important factors to keep in mind when considering buying a Museum Pass:
The Paris Museum Pass is not valid for temporary exhibitions in most museums, some exceptions set aside. For these you'll have to pay the full ticket price, often as expensive as a regular museum visit. In some cases deductions will be given with the Paris Museum Pass in hand. If you're coming to Paris for a specific exhibition, you might want to reconsider buying a Museum Pass depending on what your other plans are.
When you visit Paris' museums on the first Sunday of the month, you might not even need to buy an entrance ticket or Museum Pass, or alternatively opt for one that is valid for a shorter period of time, as many museums are free this one day of the month. Click here for a list of the museums participating.
On top of that, some of the museums in Paris are always free. When you're planning to visit one or more of these free museums, a Museum Pass might also not be a good value. You might be better off buying separate tickets (why not online) for those museums that charge an entrance fee. Again calculate if it's worth buying the pass.
When you're younger than 18 or 26, are a teacher, unemployed or have a handicap, you're in for another benefit in some of Paris' museums, as the entrance fee may be free for you completely and there would again be little reason to buy a Museum Pass. Just make sure to check in advance and take a valid ID or other document with you to prove your age or status.
Of course, since time is money, you might save quite some time with waving your Museum Pass at the entrance of every museums, especially during high season, but you could also buy your ticket online, if time wasting in line is your worry. Just check the museum's website if there's a possibility for that.
Our Experience
Before we arrived in Paris we were heavily doubting whether or not to buy the Paris Museum Pass, estimating that we would just or just not get the money out. At the end this was the result:
Centre Pompidou, special exhibition € 13,-
Picasso Museum, € 11,-
Orangerie, € 9,-
Hotel de Ville, free exhibition
Total spent on museum tickets per person: € 33,- of which € 13,- wouldn't be covered by the Museum Pass.
We must add that we were in Paris for three days, from Friday afternoon to Monday afternoon with a very sunny spring Sunday in between, which made us decide to enjoy the Sunday outside in the Parque de Boulogne and La Defense instead of inside museums. Also, we ended up in front of a closed Rodin Museum on Monday, which would have added 7 Euros more to the above amount.
And What Is Your Conclusion?
Concluding we would say that the Museum Pass is worth it's money in some cases, when you visit at least 4 museums in case of the 2 days pass, 5 in case of the 4 days pass and 6 in case of the 6 day one, provided you are going to the museums and monuments the pass is valid for and are not going for the free museums or the exhibitions you have to pay extra for and also don't fall within the exempt status category.
The pass seems to be worth most for those visiting Paris for the first time and aiming to see the highlights, or those who are that lucky to be able to spend four or even six days in the city, allowing time to see the rest of the city as well. At the end we also don't want to stay in museums only during our visit to beautiful Paris, do we?
As a last note, there are some other passes for Paris available as well, like the Paris Pass, which combines museums visits and public transport, and the Visite Paris Pass, a public transport card. As we bought loose public transport tickets (10 for € 14,10) and like to walk to enjoy the atmosphere of a city, we did not consider these passes for this time around.
---
Like to read more about the Paris art scene? Check our other articles here:
15 Tips for Your Paris Museum Visits
The Year's Best Exhibitions in Paris 2015
---